Of Starlight & Shadow Courts
The Wolfrik Trilogy, Book 1  The Moon Shadow &Book 2 The Shadow Queen are available now on Kindle, Kindle Unlimited & Paperback!  The release date for Book 3 The Queen's Heart is to be announced. 
Additional books in these courts are to be announced in the coming years after the completion of the Wolfrik Trilogy.
Immortal Bloodlines world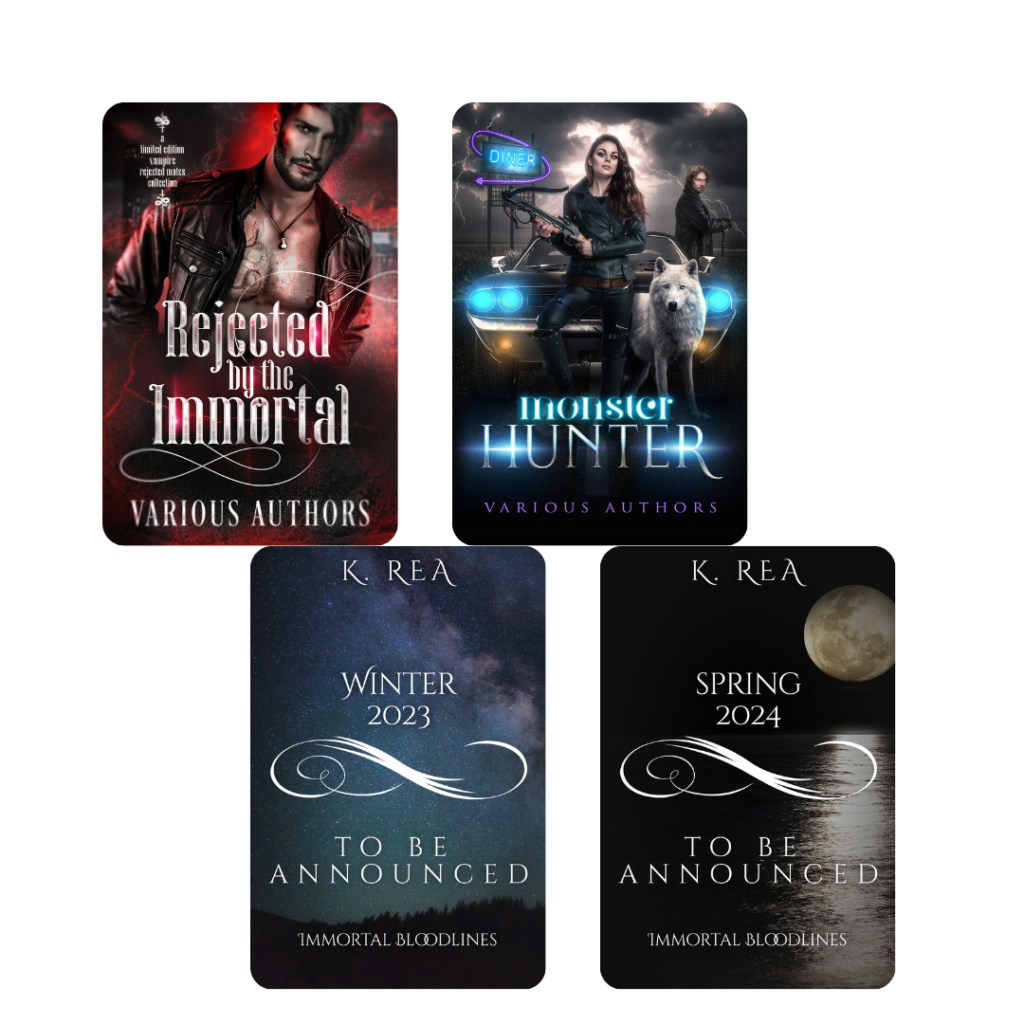 Both Rejected by the Immortal | Anthology and the Monster Hunter | Anthology are charity anthologies that are the beginning of my contributions to the Immortal Bloodlines world! Both anthologies are for charity all net proceeds will be given to American Red Cross. 
Two additional anthologies, and three books are to be announced. 
BookFair
Curious to see what the paranormal romance authors have in store for you? If romance is your cup of tea, check it out the fair changes monthly! Personally I'm here for the tension and happily ever afters.